Week 13 of college football means the regular season is soon coming to a close, and there are plenty of exciting matchups with a lot at stake. This week is dubbed "rivalry week" due to as a number of heated rivals prepare to face off, and FanDuel has already released the point spreads for every game.
The Power 5 action begins on Thanksgiving Day with the Egg Bowl between Ole Miss and Mississippi State, and continues through Friday and Saturday. Of course, Ohio State and Michigan will highlight the week with an early game on Saturday, but we've also got the Iron Bowl between Alabama and Auburn as well as several others to look forward to.
You can view the full point spreads for every Week 13 college football game below.
Details: 7:30 p.m. ET on Thursday, Nov. 23 on ESPN
Rivalry week kicks off with the Egg Bowl in a Thanksgiving Day matchup. Mississippi State is reeling, having already fired head coach Zach Arnett in the midst of a season where it has so far managed just one SEC win.
The Bulldogs are coming off of a 41-20 win against Southern Miss and still have a chance at bowl eligibility if they can pull off an upset here. However, that will be a tall task against an Ole Miss offense that ranks third in the SEC with a balanced attack behind quarterback Jaxson Dart and running back Quinshon Judkins.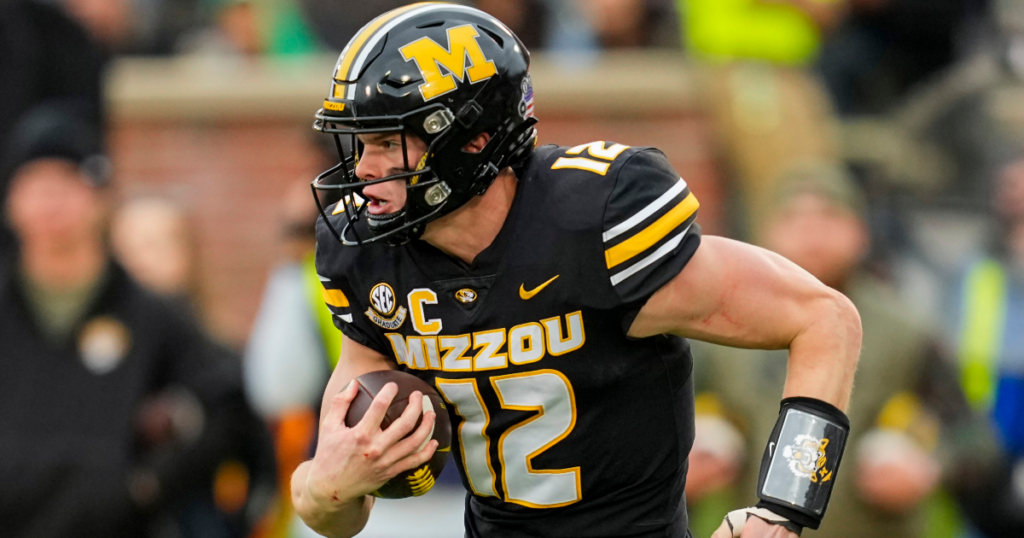 Details: 4 p.m. ET on Friday, Nov. 24 on CBS
Missouri has turned a corner this year under Eli Drinkwitz and will likely play in a New Year's Six bowl if it can win here. Not only that, but the Tigers have an opportunity to reach 10 wins for the first time since 2014.
Mizzou used a last-second field goal to escape with a 33-31 win against Florida this past week, but should have an easier time against an Arkansas team that has only one SEC win. The Razorbacks have already been eliminated from bowl contention and have struggled offensively this season to average just 27.7 points per game.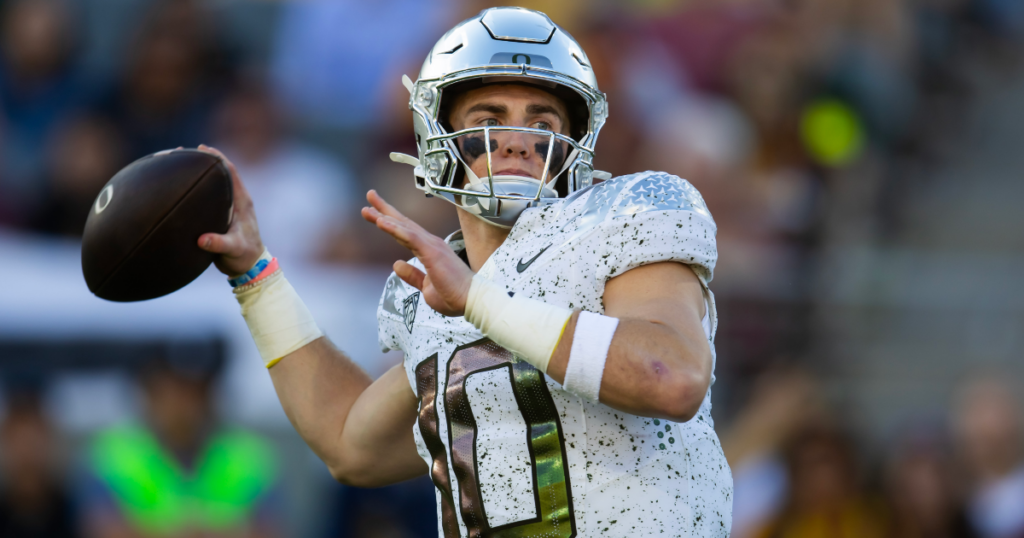 Details: 8:30 p.m. ET on Friday, Nov. 24 on FOX
Bo Nix continued to make his case to win the Heisman Trophy in a 49-13 win against Arizona State on Saturday. The Oregon quarterback finished the game 24-of-29 passing for 404 yards and six touchdowns and currently has the best odds to bring home college football's most coveted award.
Nix leads the country with a 78.1% completion percentage and ranks second with 35 touchdowns, 14 of which have come in the past three games, to only two interceptions. Oregon State has an opportunity to play spoiler here as the Ducks aim to compete for a Pac-12 Championship and make the College Football Playoff. The Beavers managed to keep it close with Washington, a team Oregon lost to, in an eventual 22-20 loss last week.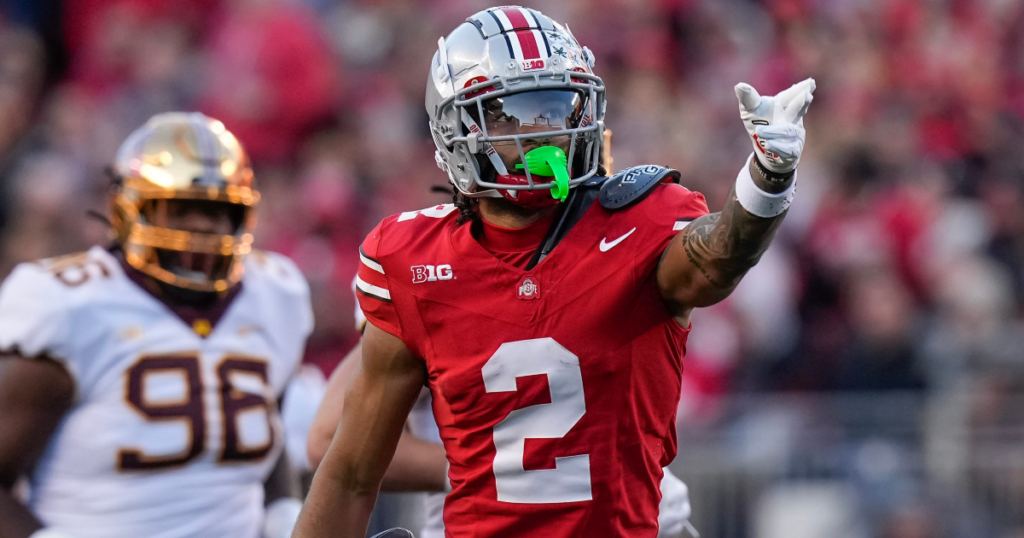 Details: Noon ET on Saturday, Nov. 25 on FOX
This is a contest that both teams have had circled since the beginning of the season, and the stage is as big as we all imagined it would be. Both Michigan and Ohio State enter "The Game" undefeated, meaning the winner will clinch the Big Ten East and get the opportunity to compete for a conference title.
The Wolverines have won the past two meetings, but will be without coach Jim Harbaugh as he serves a suspension to close the regular season. The Buckeyes have showed strides on offense over the past two weeks in blowout wins, and will aim to keep it up against the No. 1 defense in the nation.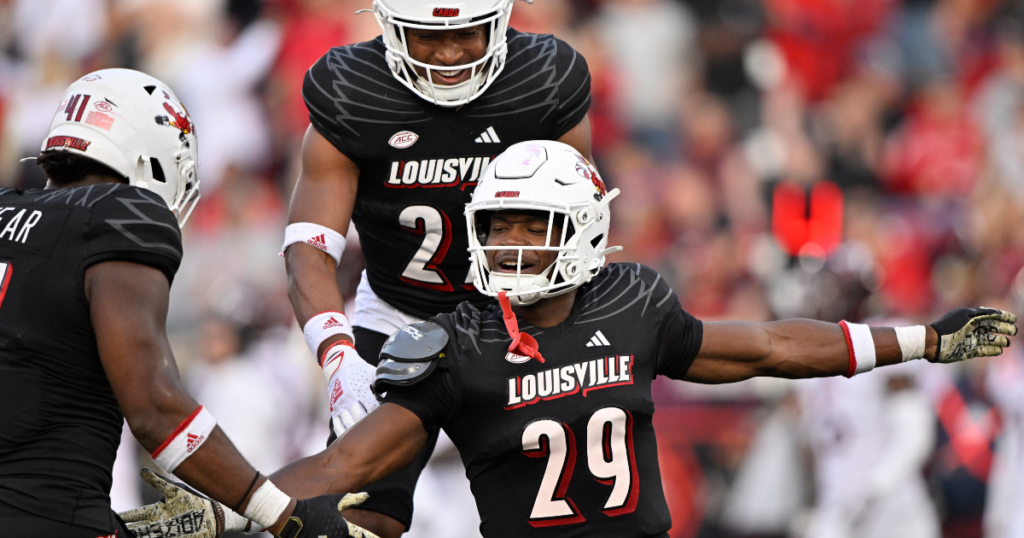 Details: Noon ET on Saturday, Nov. 25 on ABC
Louisville's first season under Jeff Brohm has already been a massive success, as the Cardinals clinched a berth in the ACC title game with a 38-31 win against Miami on Saturday. It could get even sweeter with a win against Kentucky.
Louisville has lost the past four contests against the Wildcats, but catches a Kentucky team that has dropped five of its past six games. Deone Walker and the UK defensive front against the backfield duo of Isaac Guerendo and Jawhar Jordan is the matchup that may determine the winner here.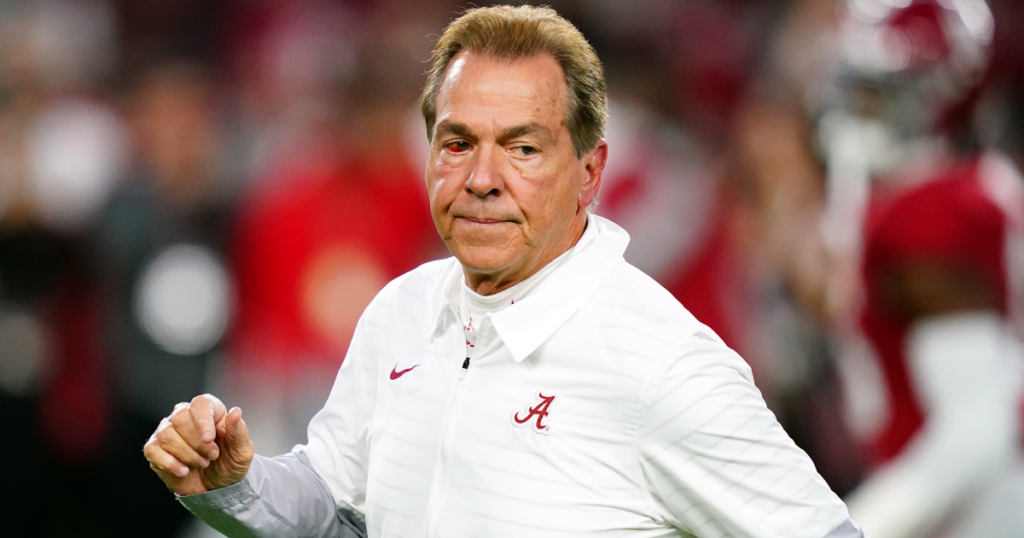 Details: 3:30 p.m. ET on Saturday, Nov. 25 on CBS
Alabama has already clinched its spot in the SEC Championship against Georgia and has a chance to make the College Football Playoff if it wins out. It closes out the regular season with an Iron Bowl matchup that it should win, especially after Auburn got blown out by New Mexico State this past week.
The Crimson Tide were dominant in a 66-10 win against Chattanooga on Saturday as Jalen Milroe threw for three touchdowns. That marked their ninth straight win as they appear on a mission to make it back to finish the season strong, but crazy outcomes are always a possibility in a rivalry of this nature.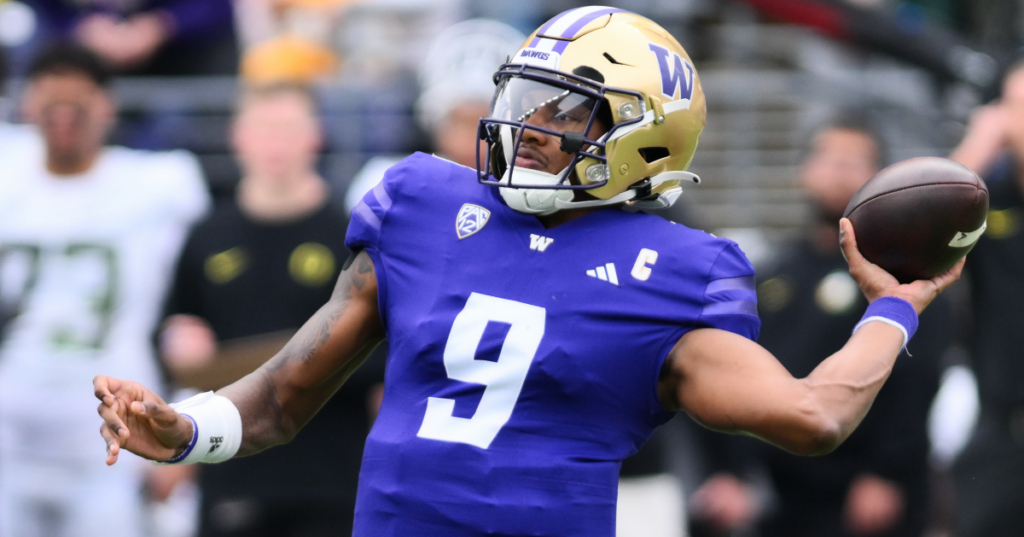 Details: 4 p.m. ET on Saturday, Nov. 25 on FOX
Michael Penix Jr. remains a candidate to take home the Heisman Trophy entering the final week of the regular season. The Washington quarterback has cooled off some over the past few weeks, but still leads the country with 3,695 yards passing to go with 30 touchdowns and seven interceptions.
The Huskies remain undefeated after holding off a second-half rally from Oregon State to hang on for a 22-20 win Saturday. Penix threw for a season-low 162 yards as Washington was held scoreless in the second half. He'll look to bounce back in the Apple Cup against a Washington State team needing a win to become bowl eligible.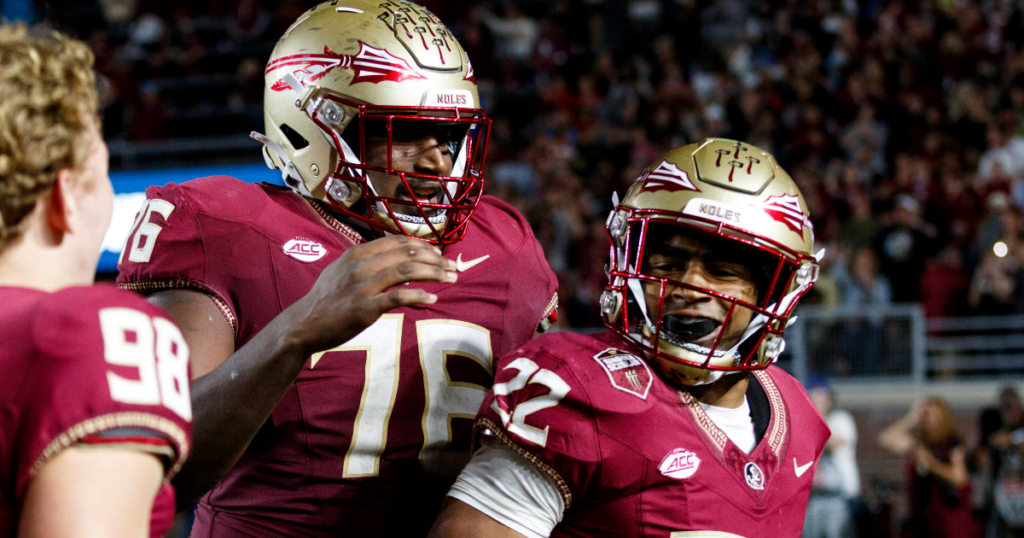 Details: 7 p.m. ET on Saturday, Nov. 25 on ESPN
Florida State's national championship hopes took a big hit this past week as quarterback Jordan Travis was lost for the season due to a leg injury. The Seminoles got down 13-0 early against South Alabama on Saturday, but managed to come back and win 58-13 as Tate Rodemaker stepped in for Travis.
Rodemaker finished the game a solid 13-of-23 passing for 217 yards and a pair of touchdowns, but it will be interesting to see how he plays against stiffer competition. Florida State would still have a chance to make the College Football Playoff if it were to finish undefeated, and that begins in Week 13 against a Gators team on a four-game losing streak.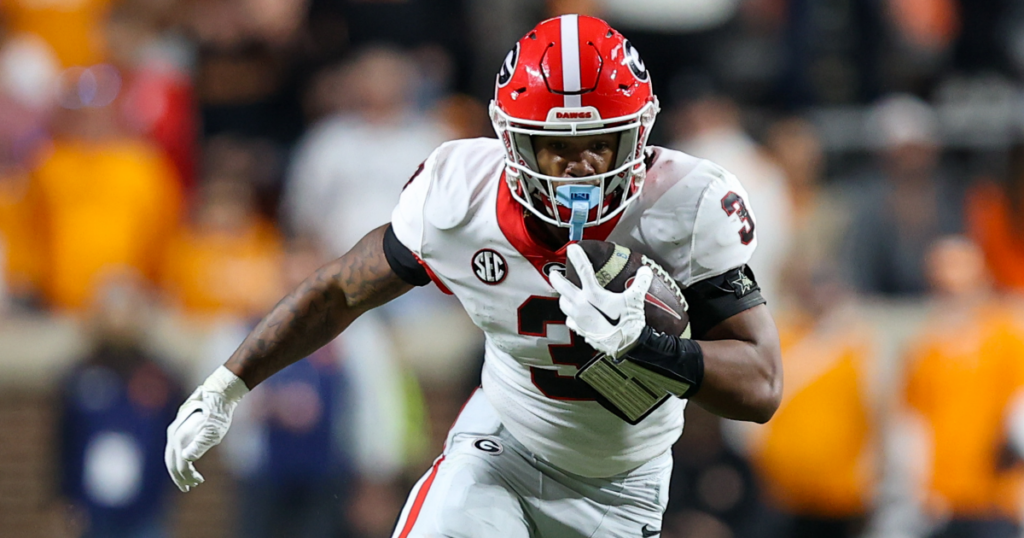 Details: 7:30 p.m. ET on Saturday, Nov. 25 on ABC
Georgia continues to roll on its quest for a third straight national championship, earning a 38-10 win against Tennessee this past week. The Bulldogs have now won 28 straight games, tying the SEC's all-time winning streak record.
Star tight end Brock Bowers has picked up where he left off since returning from injury two weeks ago, recording seven catches for 60 yards and a touchdown in the win against the Vols. Georgia has won the past five games in its rivalry with the Yellow Jackets, and should have little trouble making it six in a row as it gears up for the SEC Championship Game.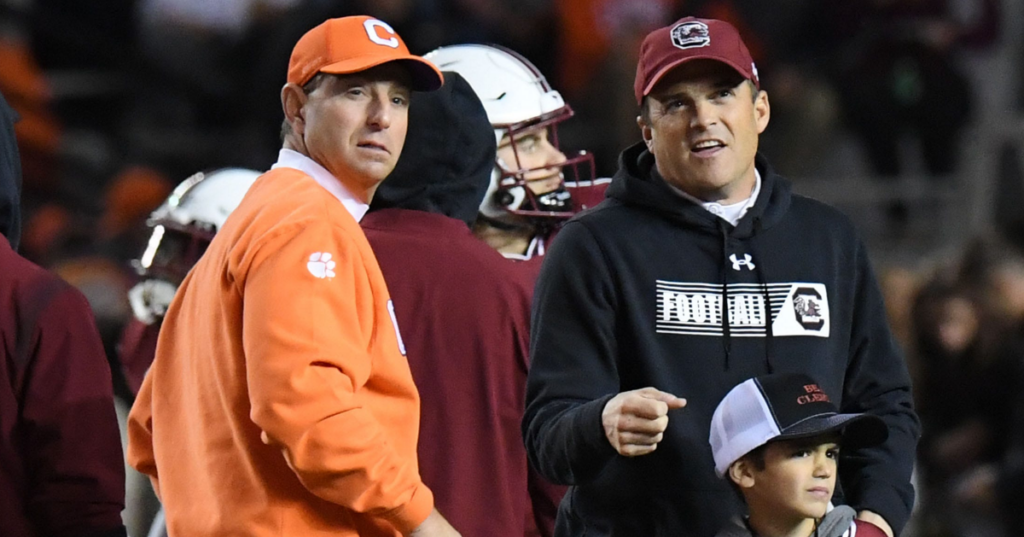 Details: 7:30 p.m. ET on SEC Network
Last year's version of the Palmetto Bowl resulted in a thrilling 31-30 victory for South Carolina, and we can only hope this season is equally entertaining. Both teams enter the matchup on a three-game winning streak, and the Gamecocks need a win to reach bowl eligibility.
South Carolina forced three turnovers to beat Kentucky 17-14 on Saturday thanks to a go-ahead touchdown from Spencer Rattler to Xavier Legette. Clemson ranks No. 10 in the country in total defense, so the Gamecocks will need to be better offensively after managing just 257 yards last week.
Tuesday, Nov. 21
Bowling Green (-1.5) at Western Michigan
Eastern Michigan at Buffalo (-6.5)
Friday, Nov. 24
TCU at No. 14 Oklahoma (-12.5)
No. 16 Iowa at Nebraska (-1.5)
Miami (-8.5) at Boston College
Memphis (-12.5) at Temple
Toledo (-10.5) at Central Michigan
Ohio (-13.5) at Akron
UTSA at No. 24 Tulane (-2.5)
Utah State (-9.5) at New Mexico
Air Force at Boise State (-6.5)
Texas Tech at No. 7 Texas (-14)
No. 12 Penn State (-20.5) at Michigan State
Saturday, Nov. 25
Texas A&M at No. 15 LSU (-12.5)
Indiana at Purdue (-2.5)
Middle Tennessee (-3.5) at Sam Houston
UConn (-2.5) at Massachusetts
Pittsburgh at Duke (-6.5)
Houston at UCF (-13.5)
Navy at SMU (-19.5)
Troy (-16.5) at Southern Miss
Northern Illinois (-18.5) at Kent State
Miami (OH) (-7) at Ball State
Florida Atlantic at Rice (-4.5)
Wake Forest at Syracuse (-2.5)
Tulsa at East Carolina (-2.5)
UAB at North Texas (-3.5)
Georgia State at Old Dominion (-2.5)
Colorado at No. 22 Utah (-21.5)
Western Kentucky (-9.5) at Florida International
Louisiana-Monroe at Louisiana (-12.5)
San Jose State at UNLV (-3.5)
No. 17 Arizona (-12.5) at Arizona State
Vanderbilt at No. 18 Tennessee (-25.5)
BYU at No. 23 Oklahoma State (-17.5)
Northwestern at Illinois (-5.5)
Wisconsin (-2.5) at Minnesota
Maryland at Rutgers
Liberty (-16.5) at UTEP
Virginia Tech (-2.5) at Virginia
Georgia Southern at Appalachian State (-7.5)
James Madison (-9.5) at Coastal Carolina
Arkansas State at Marshall (-2.5)
Jacksonville State at New Mexico State (-2.5)
No. 19 Notre Dame (-24.5) at Stanford
West Virginia (-7) at Baylor
South Alabama (-5.5) at Texas State
No. 25 Kansas (-6) at Cincinnati
Charlotte at South Florida (-4.5)
No. 20 North Carolina (-2.5) at NC State
Iowa State at No. 21 Kansas State (-11.5)
Wyoming (-10.5) at Nevada
California at UCLA (-10.5)
Fresno State (-5.5) at San Diego State
Colorado State (-5.5) at Hawaii