Luxury tailoring and thoughtful design, the collaboration we didn't know we needed; DANIEL w. FLETCHER has joined forces with Huntsman. It seeks to highlight the finest talents among designers from the UK.
"Building from the collaboration, I wanted to show the best of what we do here in the UK, the craft behind creating these collections and the heritage of British fashion" says Daniel Fletcher. 
To reinvent the classic suit with the right contemporary eye is challenging to say the least, but DANIEL w. FLETCHER rises to it with the upmost class. Collaborating closely with this 174 year-old renowned house, Fletcher curates a collection featuring nine bespoke suits. These can be ordered to tailor specifications at Huntsman Savile Row, alongside 10 ready-to-wear styles.
In addition, each piece is a fusion of inspiration drawn from the archives of both brands, showcasing a contemporary convergence of their unique aesthetics. Initially debuted on the runway in June, the entire collection will be available for purchase on November 17th.
In the words of Fletcher himself: "To work with Huntsman in such a way that has been so much about detail and craft is a real honour. I know that being able to observe and take note of the way that Campbell and the team on Savile Row work will inform how I go on to design for the rest of my career".
The Collection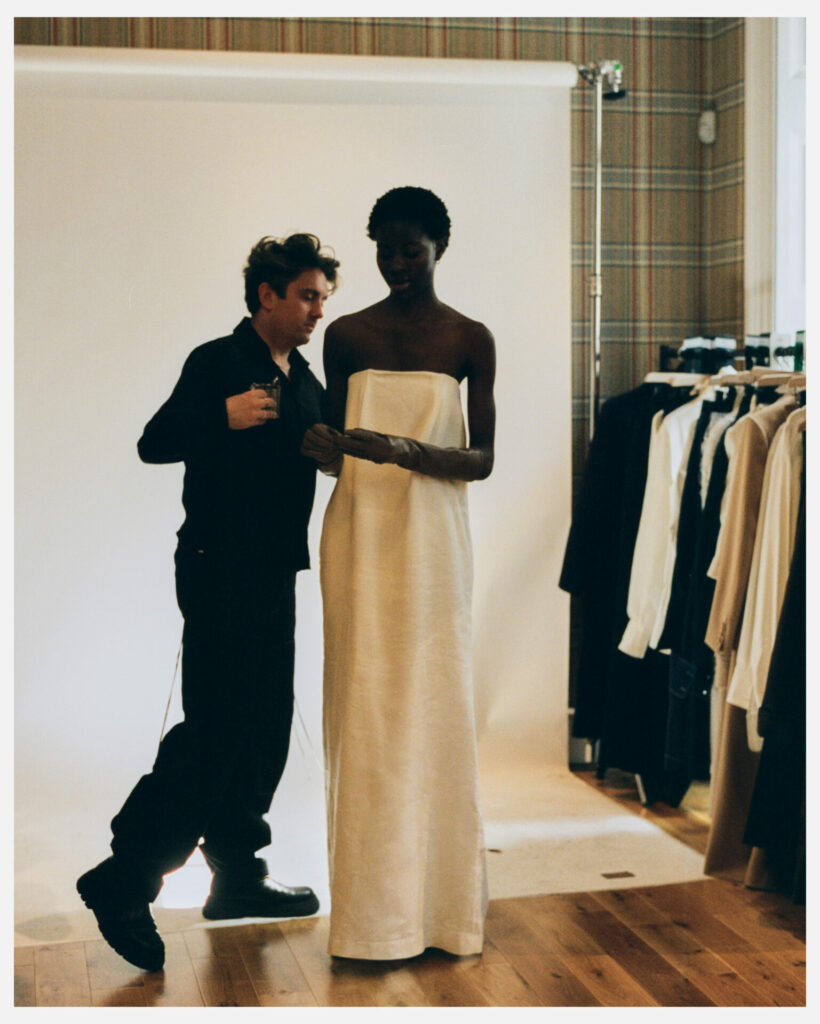 The collection draws inspiration from Britain's rich history of precision, integrity and an enduring commitment to innovation. Fletcher's designs incorporate basting stitching to showcase the meticulous artistry of crafting a Savile Row suit. Paired with wide-leg tailored shorts and cropped blousons, this collection really has something for all.  Furthermore, the collection celebrates British heritage as each garment is meticulously crafted in the United Kingdom.
For Fletcher, partnering with Huntsman and collaborating with its skilled cutters, tailors, and craftspeople has been an enlightening and educational experience. He believes this collaboration will leave a lasting impact, influencing his design approach throughout the entirety of his career.
We can't wait to see what's next…
Shop the collection at danielwfletcher.com or by appointment at HUNTSMAN, 11 Savile Row from November 17th 2023