The Players Championship will hit the grounds of the Players Stadium Course on March 9 and continue till March 12. The fans are eager to watch their favorite players on the field. However, Tiger Woods is the most observed golfer currently. We last saw him in action in the Genesis Invitational, but fans want more, and we agree. The golfer's fan community on Twitter has posted an update on his status for the event, and fans have reacted to it. Will the former number-one golfer enlighten the green with his presence or not? What do fans think about it?
Is Tiger Woods playing at the Players Championship of 2023?
TWLEGION has an update about the most awaited news for Woods' fans. However, it is not a positive one. The tweet read, "Players Championship officials have received no indication yet that Woods will enter." They further added, "The deadline is Friday at 5 PM." The stakes are as high as $25,000,000, but we still need an update on his registration. After a near-fatal accident in 2021, he was away from professional golf for a long time. This year, he played his first PGA Tour event after the long break at the Genesis Invitational. He proved that he still has it in him.
ADVERTISEMENT
Article continues below this ad
DIVE DEEPER
The Masters Championship is also right around the corner, which is very important for the GOAT and his fans. But before that, whether the Players Championship will get to see Woods in action or not is the biggest question. His schedule looks packed, but the confirmation is still pending. The major championship winner's world golf ranking has also dropped to 984th. However, he is eligible for The Players through next year's tournament on a five-year exemption by winning the 2019 Masters.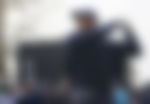 After the tweet, fans bombarded the comment section. Some fans wished for the pro golfer not to play at the event next week. They want him to rest and prepare for the Masters. On the other hand, some fans suggested he play and stay in practice to win Masters. Some reactions had speculations that his not playing means his injury is not healed yet. Here are a few of the responses.
Update: There's no update

— Ray Ray (@_Game_On_Sports) March 1, 2023
Stay away Tiger. Get in a few early reps with Freddie at Augusta to sharpen up.

— Bobby Tee (@BobbyTeeitup) March 2, 2023
Lol he's not playing again until Augusta! I know your hopes are high, but I just don't see it.

— Josh Shenefield (@Jshene15) March 1, 2023
Damn! I thought this was the commitment! Haha

— Ryan Simmons (@simo0522) March 1, 2023
have to wait until april 6th

— Drew Hogan (@DrewHog92546831) March 1, 2023
People love seeing him play well I do.

— nicole (@sahita) March 1, 2023
Watch This Story | Bodybuilding Legend Flex Wheeler Calls Tiger Woods' Golf Game 'Athletic'
I think he'll wait until Friday like he did with the Genesis. Would be surprised if he didn't play. Sawgrass is a way easier walk than Riv and the weather will (likely) be much warmer.

— Manny Tulumaris (@m_tulu) March 1, 2023
ADVERTISEMENT
Article continues below this ad
If he doesn't play then I think that confirms a reality that his ankle is very bad and will never recover to consistently reliable strength. It seems every event he plays will be a big reach and push through pain, a desperate reach just to play the majors. 😢

— Ethan Culver (@ethanlculver) March 1, 2023
If they knew they would not tell us

— Marky (@Marky87403419) March 1, 2023
ADVERTISEMENT
Article continues below this ad
The 47-year-old golfer, who won The Players in 2001 and 2013, said, "all my body will allow me to do." Do you think Tiger Woods will play at the Players Championship? What are your expectations of him? Please share your views with us in the comments.