Good morning, and welcome to the Indy Gaming newsletter, a weekly look at gaming matters nationally and internationally and how the events tie back to Nevada.
If a colleague or associate emailed this newsletter to you, please click here to sign up and receive your own copy of Indy Gaming in your inbox. – Howard Stutz
---
The sportsbook inside Mohegan Casino Las Vegas will soon be more than just a place to watch games. After nearly two years, customers finally will be able to place sports wagers at the off-Strip casino inside Virgin Hotels Las Vegas.
Last week, Nevada gaming regulators approved United Kingdom-based Betfred Sportsbook to manage the 1,300-square-foot location.
Betfred and Mohegan built out the space on the casino floor to include comfortable seating areas, multiple television monitors and a sports ticker. Missing were the betting windows. The area served as a preview of what was to come.
Betfred officials said the location will accept wagers by the time Super Bowl LVII kicks off Feb. 12.
"We saw a lot of activity from people watching games in the space, but now we'll be able to help the property round out its casino offerings," Betfred U.S. Chief Operating Officer Bryan Bennett said.
Mohegan Gaming & Entertainment, the business arm of Connecticut's Mohegan Indian Tribe, has operated the 60,000-square-foot casino in the off-Strip Virgin Hotels Las Vegas since March 2021 through a management agreement. The property, formerly Hard Rock Las Vegas, underwent a $200 million remodel that took almost 18 months.
Betfred was brought in to oversee the sports betting side, but licensing delays concerning "non-disclosure" of certain matters slowed the process. Mohegan missed out on two NFL and college football seasons, two Final Four college basketball championships, last year's World Cup soccer tournament and other high-profile sporting events.
"The absence of the book has, of course, been challenging. So I'm just super pleased that we now have the finish line in sight," said Mohegan Casino General Manager Joe Hasson.
Mohegan will operate the sportsbook and will employ about a dozen staff members. Betfred will oversee sports betting services and provide a manager for the location.
During the nearly two-year absence, Betfred grew its U.S. operations to nine states, secured sports betting partnerships with the NFL's Denver Broncos and Cincinnati Bengals and opened retail sportsbooks and mobile sports betting in several markets, including Arizona, Pennsylvania, Iowa and Colorado. Betfred launched mobile sports betting in Ohio on Jan. 1.
Mohegan will mark Betfred's eighth retail sportsbook.
Betfred executives told Nevada gaming regulators the company was targeting $153 million in revenue by 2025 from its U.S. operations and $398 million nationally by 2032. The company's U.S. headquarters is in Las Vegas, where it has 70 employees.
"Their purpose has been to get their name prominently into the public domain," Hasson said. "Now, they are coming to what is certainly the mecca of gaming in the U.S. since they are about to enter Las Vegas."
The opening of Betfred's retail sportsbook ensures Mohegan customers can wager on the Super Bowl and next month's Final Four. A mobile sports betting app, however, won't be available until fall. Still, Hasson said adding the sportsbook during the summer months gives Mohegan another way to target customers.
"Every sportsbook in this era has to have a mobile solution in order to create any kind of market share and market penetration," Hasson said.
Bennett said retail sportsbooks are "still a big deal in Las Vegas," while mobile sports betting "is at the forefront" in other jurisdictions.
"We do retail really well and we have a solid mobile business," he said. "Retail is in Betfred's DNA from our history in the U.K."
The operating structure in which Mohegan leased space inside the Virgin was a unique arrangement when it was announced in 2019.  Hasson, who operated Green Valley Ranch Resort and other casinos in the U.S., said the experience has been "a seamless process for guests" even as the hotel, casino, restaurants and entertainment are operated by different entities.
Hasson said Mohegan's business is dominated by customers from the regional markets of Southern California and Arizona. The business also relies on Mohegan's customers from the company's properties in Pennsylvania, Atlantic City and Washington. 
"Their rewards and their relationship with the company readily translates and transfers into our loyalty program and the rewards that we deliver in Las Vegas," Hasson said, adding that Mohegan has worked to retain the Las Vegas locals customer base from the location's days as the Hard Rock.
"The business, as it exists today, relies on both destinations," he said.
Hasson expects the property to benefit from its new neighbor along Harmon Avenue and Koval Lane – the $500 million, 300,000-square-foot paddock complex that Formula One is building for November's inaugural Las Vegas Grand Prix. Officials said last week the complex, which will serve as the race's start and finish line and pit row area, will be open year-round with programming to be determined.
"Having the paddock all be immediately adjacent to Virgin Hotels is a terrific opportunity for our business," Hasson said.
---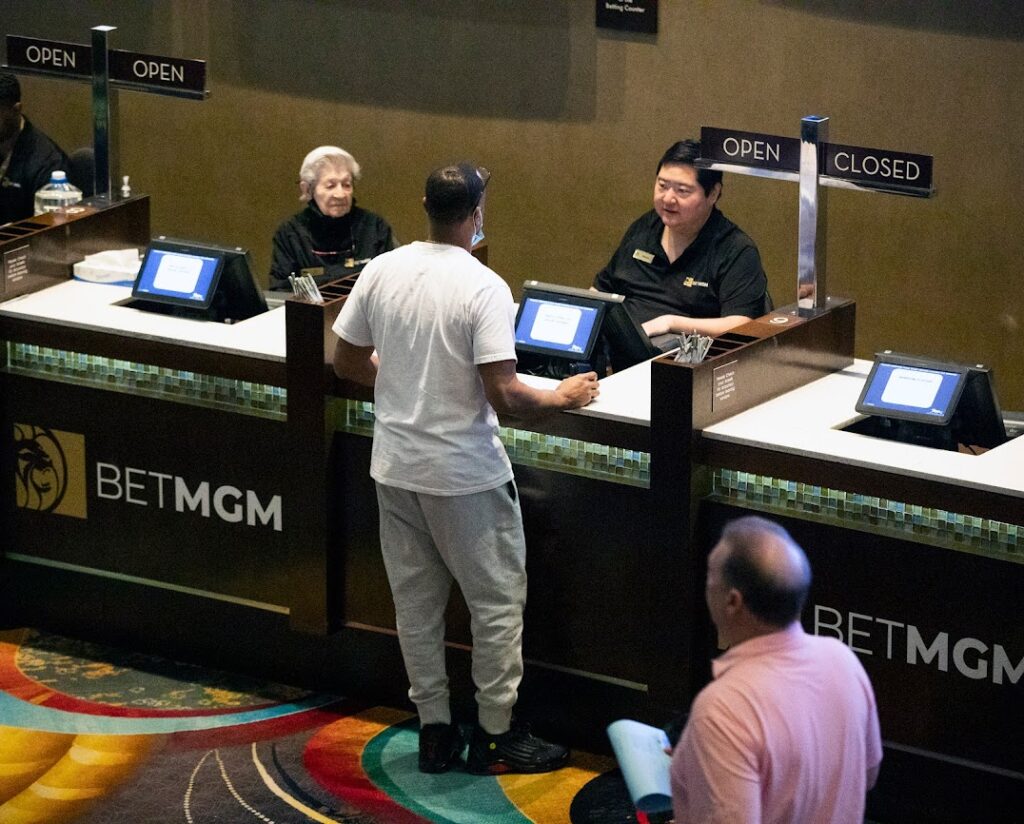 BetMGM predicts profitability as costs associated with expansion diminish
After five years of rapid expansion across North America, sports betting giant BetMGM told the investment community it expects to be profitable by the second half of this year.
The underlying question, however, is whether MGM Resorts International will soon fully own the digital business it has shared in a 50-50 joint venture with United Kingdom-based Entain Plc. since the company was formed in 2018.
On a conference call with analysts last week, BetMGM said the company finished 2022 with $1.44 billion in revenue, although the loss in earnings, taxes and other expenses was $440 million. However, company leadership predicted 2023 revenue would grow from $1.8 billion to $2 billion and BetMGM would have positive cash flow by summer.
BetMGM has sports betting operations in 25 U.S. states, five of which were launched last year. On New Year's Day, BetMGM went live in Ohio and it expects to launch mobile wagering in Massachusetts in the next few months. BetMGM CEO Adam Greenblatt said the company would reduce the millions of dollars of promotional spending associated with customer acquisition that coincide with new market launches.
"We are executing with purpose, passion, and discipline," Greenblatt said.
Following Massachusetts, three more states could launch sports betting in 2023, but not the three largest non-sports betting states – California, Texas and Florida. Only Texas may consider sports betting in its upcoming legislative session.
Greenblatt said the company would continue to educate state lawmakers about legal sports betting ahead of any future legislation.
JMP Securities gaming analyst Jordan Bender told investors Massachusetts would be a key state in BetMGM's predicted 32 percent revenue growth this year based on a retail sportsbook that opened Tuesday at MGM Springfield and online sports betting in the highly populated Boston market.
"We expect strong results given the MGM land-based casino database," Bender wrote.
BetMGM is considered one of the country's top four online sports betting operators for market share and revenue, along with DraftKings, FanDuel and Caesars Sportsbook.
MGM Resorts and Entain want to narrow any gap BetMGM has with the competition.
On the conference call, BetMGM officials said the companies would invest a combined $150 million into the joint venture this year. The figure would increase the total combined investment to $1.25 billion.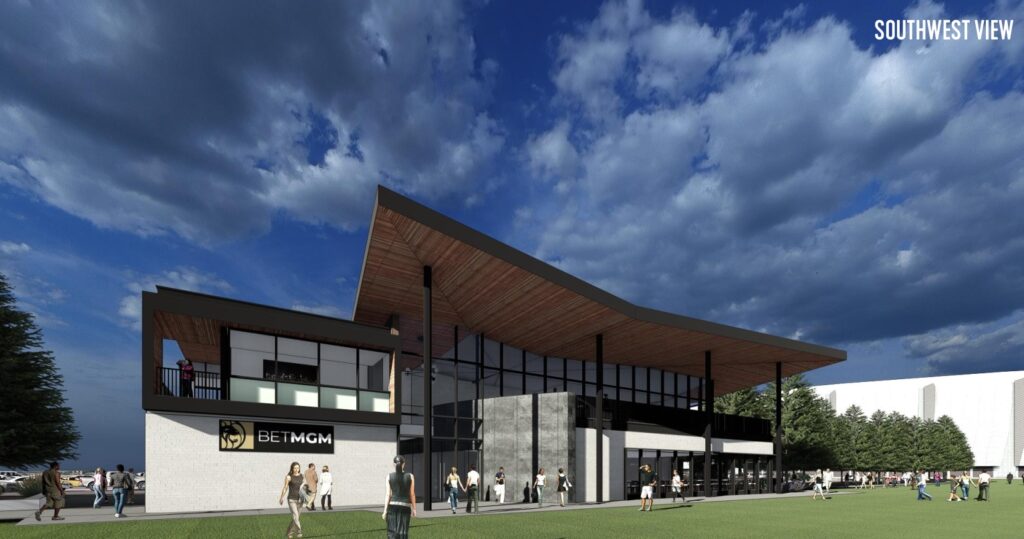 CBRE gaming analyst John DeCree said there shouldn't be a need for additional BetMGM funding after this year, which he told investors could pave the way for potential dividends paid to MGM and Entain by 2025.
"Management indicated it takes about 18 months for an online sports betting state to reach profitability, which implies some key states should be inflecting positive in the second half of 2023, potentially including New York," DeCree wrote in a research note.
But will MGM Resorts ever own 100 percent of BetMGM?
Entain turned down an $11 billion buyout offer from its partner in 2021, saying the figure underestimated the company's value. British financial media reported last month that MGM Resorts would consider another bid for Entain after U.K. gambling authorities release a study detailing new gaming regulations for the country.
Most analysts expect MGM Resorts to make another offer to buy Entain once there is clarity about the future of the British gaming market.
"We would still be more positive (on BetMGM) if MGM owned 100 percent, though not at any price," Truist Securities gaming analyst Barry Jonas told investors. He added MGM Resorts "meaningfully benefits" from the spending on advertising.
BetMGM remains committed to retail sportsbooks, opening four last year at the Washington Nationals' stadium in Washington, D.C., Casino del Mar in Puerto Rico, The Cosmopolitan of Las Vegas after MGM Resorts took over the operations and State Farm Stadium near Phoenix. The location was the first sportsbook built at an NFL facility and will host the Super Bowl LVII between the Kansas City Chiefs and the Philadelphia Eagles.
In Ohio, BetMGM put sportsbooks at MGM Northfield Park near Cleveland and at the Cincinnati Reds' Great American Ball Park.
---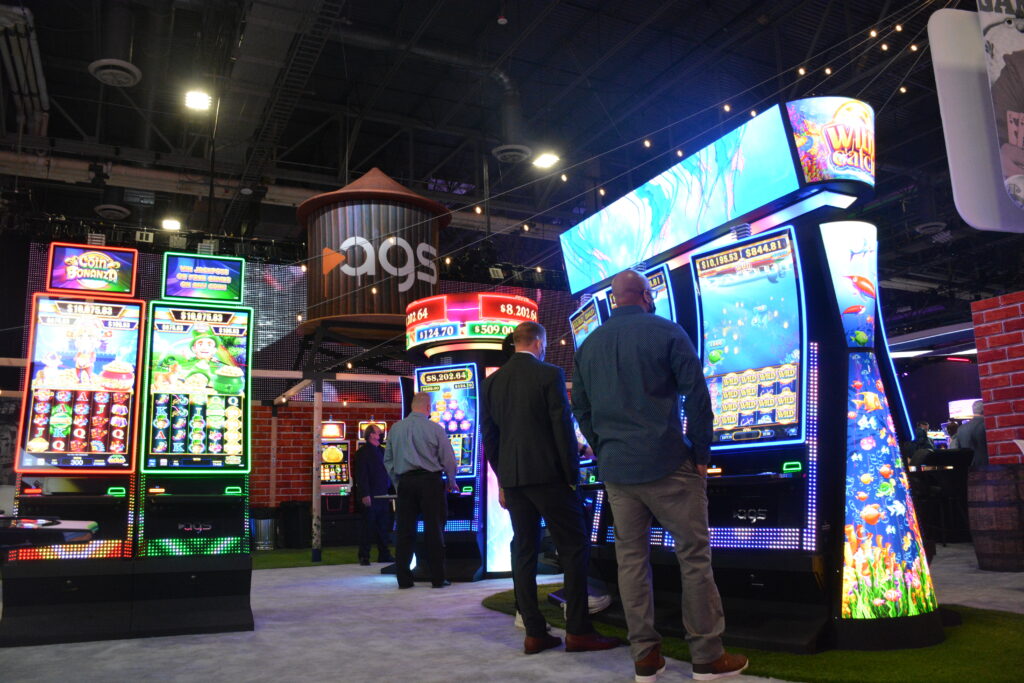 Adam Chibib named chairman of slot machine developer AGS
Gaming equipment provider AGS named board member Adam Chibib as chairman. Chibib, who has been a board member of the Las Vegas-based company for five years, was formerly CFO of Multimedia Games, which is now part of Everi Holdings.
Chibib replaces Apollo Global Management Partner and Co-Head of Private Equity David Sambur, who stepped down after the firm sold its 22 percent stake in AGS last year. Sambur had been on the board since 2013.
Outside of AGS, Chibib is CFO of Self Financial, a consumer finance company based in Austin, Texas. He was previously a general partner at venture capital firm Silverton Partners.
AGS CEO David Lopez said Chibib is a well-respected leader within the gaming industry.
"His depth of experience has been invaluable to AGS throughout his years of service," Lopez said. "Adam's guidance and leadership from day one of the company's initial public offering has played a critical role in shaping who we are as a company today."
---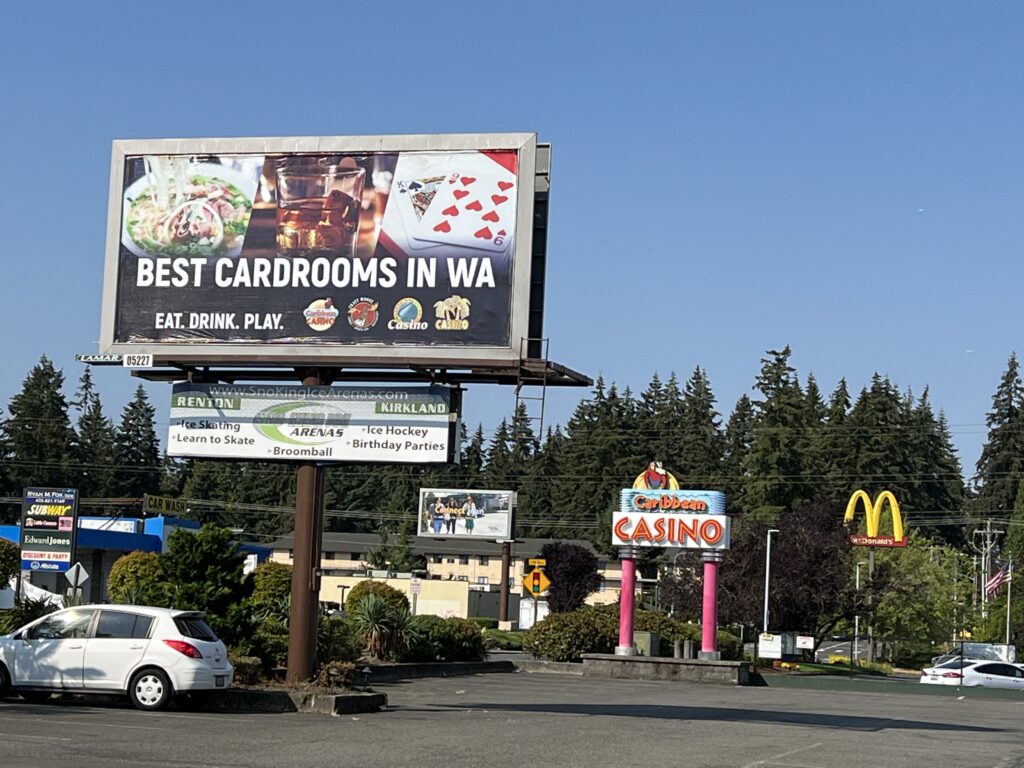 Quotable
Via statement from Maverick Gaming
Privately held Maverick Gaming introduced sports betting legislation in Washington, where the company operates 23 of the state's 44 licensed cardroom casinos. Sports betting in Washington is only allowed at tribal casinos. Maverick sued the state last year in federal court. The company, which owns four hotel casinos in West Wendover and Elko, is hopeful the legislation will be approved and the lawsuit would be moot.
"I know that our perspective on sports betting is at odds with those who prefer a monopoly for tribal casinos, but I respect their right to advocate for their members. Maverick Gaming will one day offer sports betting at its properties in our state, either following a ruling by the United States Supreme Court or an inclusive policy discussion by the state legislature that is founded in facts."
–          Maverick Gaming CEO Eric Persson
Via press release from AGS
AGS will provide online versions of more than 30 different casino-based slot machine games to Caesars Entertainment's digital gaming subsidiary. Caesars will use the game themes for the company's online casinos in New Jersey and Pennsylvania. Terms of the deal were not disclosed. The online content mirrors AGS's most popular land-based slot machine titles.
"Our growing portfolio of player-favorite game themes and track record of delivering consistent game performance should only help to further cement Caesars' position as a leading operator in the North American online real money gaming market."
–          AGS Senior Vice President Gary Hardy
Via press release from the Nevada Resort Association
The casino industry trade group Nevada Resort Association added The Mirage and the Palms – two casinos that were acquired last year by tribal enterprises – as members of the organization. Florida's Seminole Indian Tribe bought The Mirage's operations in January and Southern California's San Manuel Indian Tribe reopened the Palms in May. 
The resort association also re-elected Wynn Resorts General Counsel Ellen Whittemore as chairwoman. MGM Resorts International Senior Vice President Ayesha Molino was elected vice chairwoman and Boyd Gaming Senior Vice President Paul Anderson was re-elected treasurer. Resort Association CEO Virginia Valentine was re-elected secretary.
"Nevada's resort industry has proven its resiliency and made significant progress in restoring our tourism-based economy. It is important that everyone recognize the industry's critical role as Nevada's economic engine, largest employment generator and biggest taxpayer. We will work to sustain the industry's momentum and drive further economic growth across the state."
–          Resort Association Chairwoman Ellen Whittemore
Via press release from International Center for Responsible Gaming
Former Gaming Control Board Chairman Mark Lipparelli, whose management company oversees operations of the Westgate Las Vegas, was elected chairman of the International Center for Responsible Gaming (ICRG). Lipparelli is a former Nevada state senator. He replaces longtime ICRG chairman Alan Feldman, who was elected chair emeritus.
"The ICRG board honored outgoing chair, Alan Feldman, for his vision, leadership and tireless work on behalf of the ICRG's mission."
–          Statement from ICRG