Serena Williams has revealed a grim reality about the tennis world that she finds upsetting. It's the phrase "retirement" for her. Retirement has a very different connotation for her, and her retirement age does not suit her. Here's why the American tennis pro recently stated that she might never refer to herself as a retired player.
The 23-time Grand Slam champion exited the sport last year after announcing her evolution away from tennis. She stated she wants to focus and explore new things in life. However, since the last US Open, the former tennis player has made sure to call her departure from the sport as evolution and not retirement.
Serena Williams doesn't like the word 'retirement' 
ADVERTISEMENT
Article continues below this ad
The former world number one in an interview with CBS news talked about her recent life in Florida surrounded by family and friends. In that conversation, the host questioned the tennis pro about why she turned away from the word 'retirement.' To this, the 41-year-old explained her take that she is not just chilling at home and doing nothing. But has probably grown into trying on different roles.
She said, "I feel like I am not retired. I am not laying around and really enjoying the fruits of my labor. I feel like you know I am just kind of doing more things in business, just so many different things. So, it's like an evolution. I just feel like I like that word better. I think I am allergic to the retirement word. You are never gonna get me to say that." 
DIVE DEEPER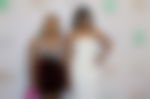 However, this is not the first time when the tennis star explained why she doesn't like to use that word. 
ADVERTISEMENT
Article continues below this ad
When Williams gave her reason for choosing 'evolution' 
Almost a month ago, the 23-time Grand Slam champion talked about life after tennis and highlighted that retirement is a very different term and is something that doesn't apply to her departure. 
WATCH THIS STORY – Serena Williams pays tribute to Roger Federer.
ADVERTISEMENT
Article continues below this ad
According to the former world number one, she never fitted in the box anyway, so there was no proper reason to stick to the retirement word. Additionally, for her retirement is all about relaxing and taking a long break from the things you probably enjoy. 
However, the 41-year-old is living her dream as she is trying different things and living her life to the fullest with her beautiful family.