The Cricket World Cup was glorious for Australia as they stunned host nation India in Ahmedabad to win the tournament for a record-extending sixth time.
It was dismal for England, however, as the defending champions lost six of their nine matches to be knocked out in the group stage.
But how successful was the tournament as a whole and is it a good thing that the next 50-over World Cup – in South Africa, Namibia and Zimbabwe in 2027 – will feature 14 teams instead of 10?
Sky Sports pundits and former England captains Michael Atherton, Eoin Morgan and Nasser Hussain reflect on that, as well as the importance of 50-over cricket, the rise of Afghanistan, how Player of the Tournament Virat Kohli is like Tiger Woods, and what England must do next after a dreadful title defence…
Highlights from Ahmedabad as Australia beat host nation India by six wickets to win the Cricket World Cup for a sixth time

Was the Cricket World Cup a success – and how key is the 50-over game?
MICHAEL ATHERTON: "The tournament got off to a rocky start. The start is so important and Sachin Tendulkar walking out at Narendra Modi Stadium in front of about 100 people [for England vs New Zealand] wasn't great. You should always start with the home side.
"I spoke to many England supporters who had logistical difficulties getting hold of their tickets and into the ground. I don't think a sport can become complacent where physical spectators are concerned, you have to look after them. That got better as the tournament went on. Everything improved, India pulled it off.
"I have enjoyed the cricket, I have enjoyed the format. There is a lot of negativity about the 50-over game, particularly in the build-up to this competition. It has become trendy to knock it. But I think it is a good game. It provides a full tapestry for all players to show their skills.
"Think of Glenn Maxwell's innings of genius against Afghanistan [201 not out from 128 balls]. In a shorter game, you don't get that. There is place for a balance between T20 and Test match cricket.
Watch the moment Australia won the Cricket World Cup and their players celebrated wildly!

"The winners, Australia, are a remarkable cricket team – World Test champions, retaining the Ashes, and now World Cup winners. They have shown their nerve and temperament in the World Cup.
"They were under pressure after two defeats to start the competition, the captain was under pressure, people questioned strategy, tactics and personnel.
"They have done it the hard way on a pudding of a pitch [in the final] that would be so different to one at home, and against a tip-top team. They have some players that won't come again in 50-over cricket, like David Warner, so it caps an era."
Afghanistan's growth – and growing the game
EOIN MORGAN: "Afghanistan won four out of nine games. It is not easy to win any group-stage game – as England found out.
"What Afghanistan have probably lacked in their repertoire in tournaments is the ability to score runs but the batters all contributed here and it makes them a more well-rounded squad, more well-rounded performers.
"I think the coaching of Jonathan Trott has had a huge impact on the team, given them a level of direction and taken emotion out of their game, which in pressure moments has worked. It might not have happened to the fullest extent against Australia but they gave themselves a chance.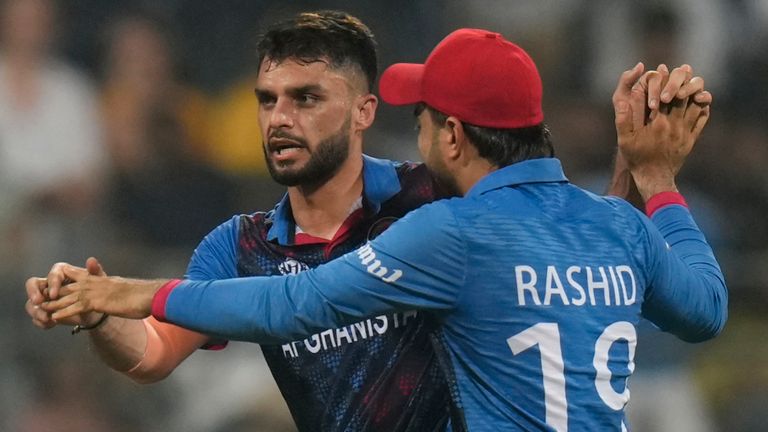 "They could easily have won nine games so they are a standout up-and-coming side. They are going to be an unbelievably exciting side to watch that will cause headaches for more well-funded nations.
"When you look at what nations ranked outside the top 10 in the world want, they are always crying out for bigger series and bigger opportunities to play against the top three, the top five, giving them a platform in a World Cup to be able to cause an upset or go on a roll.
"If this was a 12 or 14-team tournament, Afghanistan would be playing in a quarter-final. The impact that would have on Afghanistan cricket is huge.
"I played international cricket with Ireland in 2007 and turning over Pakistan, tying with Zimbabwe really put Irish cricket on the map. You need tournaments to raise the profile of the game in these countries."
England's awful World Cup
NASSER HUSSAIN: "It was a bridge too far for England. We thought the opening defeat against New Zealand was a blip but they never really recovered. They had so many great players that just didn't look in the touch of players we have seen from Australia and India.
England managing director of men's Rob Key says the World Cup campaign was a 'disaster' as the defending champions exited in the group stage

"It was the end of an era. Some people can be wise and say, 'you should have seen that before it happened' but not many before a World Cup would have changed some of the names on that list. They are some of the greatest white-ball players we have produced.
"Captain Jos Buttler and coach Matthew Mott have to speak to people and get their opinion on how you take that on.
"All good things come to an end, there is no shame in that but now you have to kick on and up your game because they didn't defend this tournament very well.
"They were way, way off the pace and a lot of mistakes were made both on and off the field. Learn and get better next time."
Player of the Tournament, Virat Kohli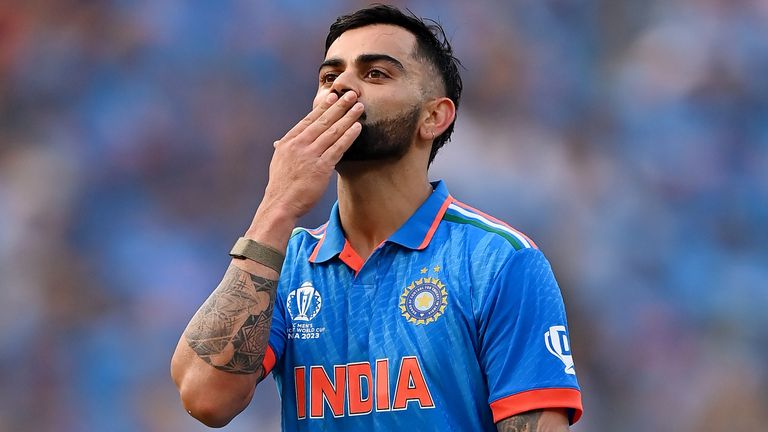 MICHAEL ATHERTON: "He is an astonishing player. He brings an incredible level of intensity, focus and determination to almost every ball of every game. It is remarkable.
"I watched Tiger Woods play golf once and his game had gone but he was bringing everything to every shot.
"You don't see that much intensity and focus from many international sportsmen but you see it in Kohli.
"I think he is one of the four most charismatic cricketers I have seen, along with Imran Khan, Shane Warne and Viv Richards, and I cannot think there has been a better ODI player in history."